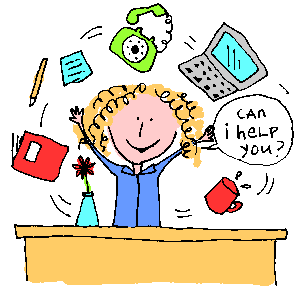 Our November project for Graces K - 2 included a scavenger hunt for items to use in their watercolor painting. Each one turned out as unique & special as the student that made it.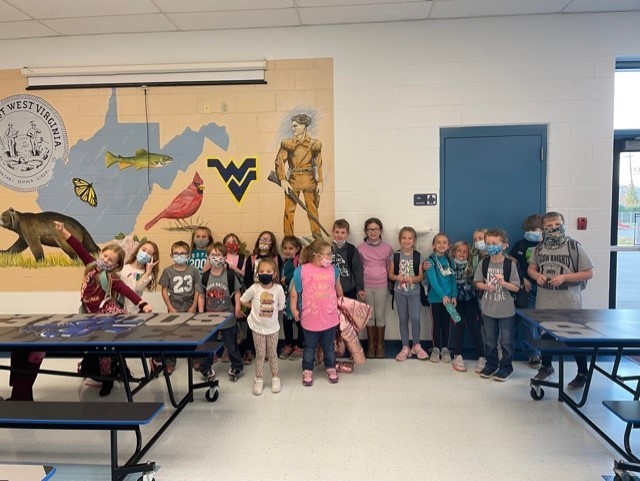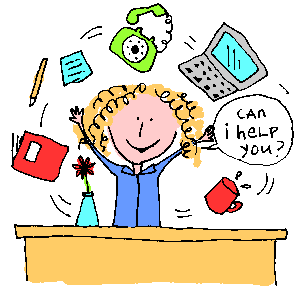 Art Club for Grades 3 -5 was last evening after school. They students drew & colored a pumpkin using pastel crayons. Every one of them turned out so well! They're little Picassos.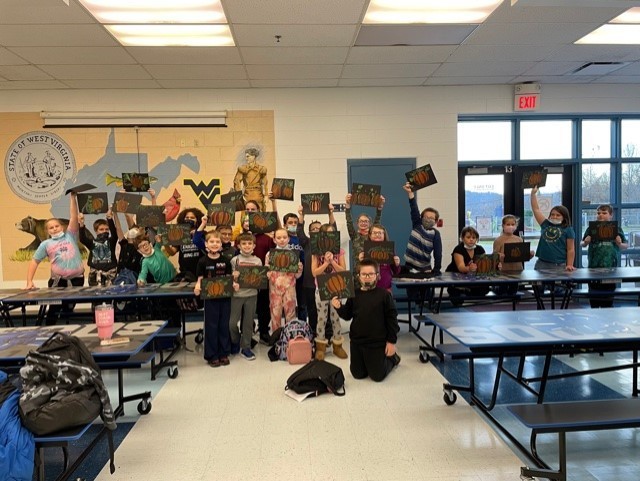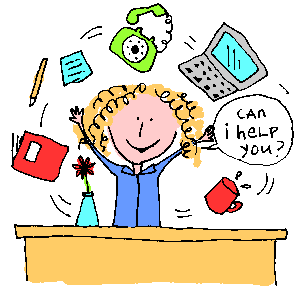 Fall Pictures are tomorrow! Please return the picture packet with money enclosed with your child. All students will have their picture taken for the 2021 - 22 yearbook.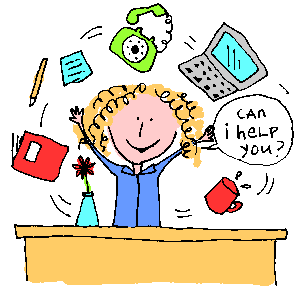 Important dates for November! November 3rd - no school for students November 11th - no school for students or staff November 9th - Parent/Teacher Conferences November 16th - Picture Day November 22 - 26 - Thanksgiving Break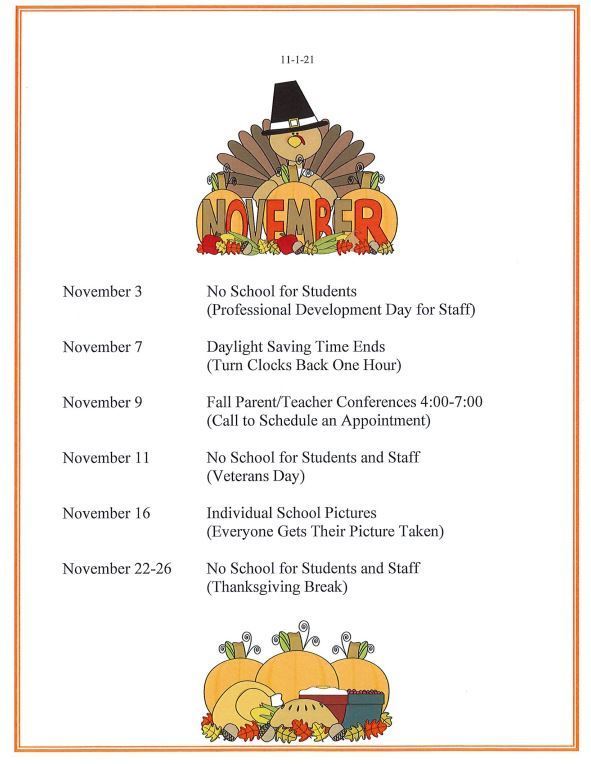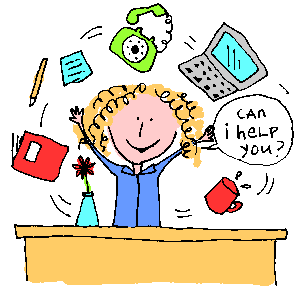 November's lunch menu is here! Please note that there will be no school for students on November 3rd. There is also no school for all students & staff on November 11th. Thanksgiving break is November 22 - 26.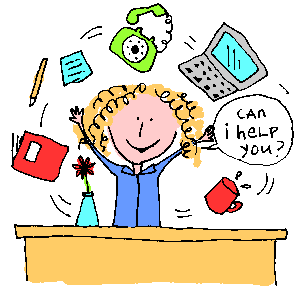 SES would like to thank the Sistersville American Legion Post 67 Ladies Auxiliary for their Coats for Kids program. Our students benefit from this every year & we are grateful for their generosity. And for the smiles they put on our student's faces.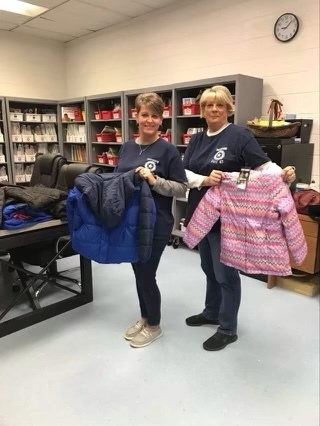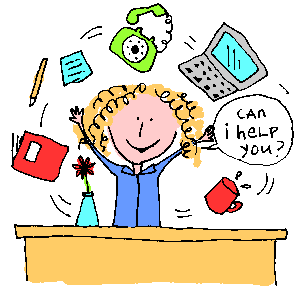 Art Club for Grades 3 - 5 was spooktacular last night! The students had so much fun creating their own version of Frankenstein out of a clay pot. Their talent never ceases to amaze us.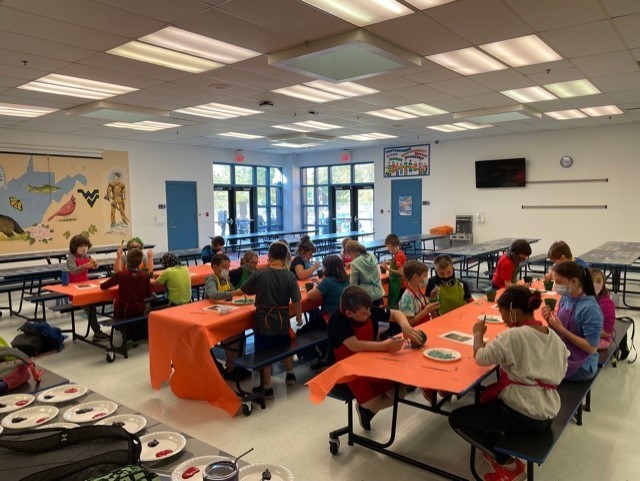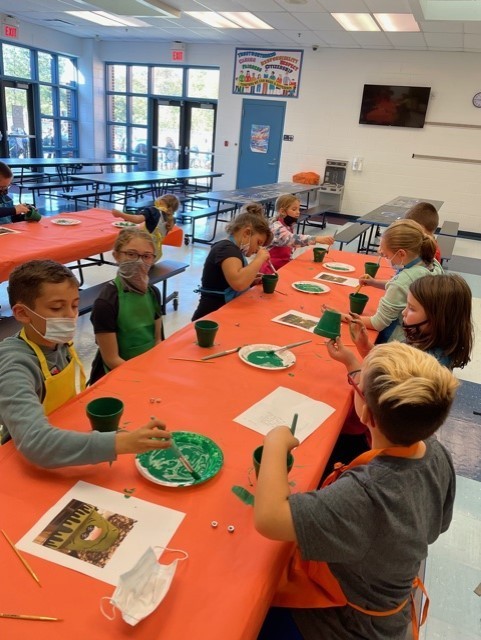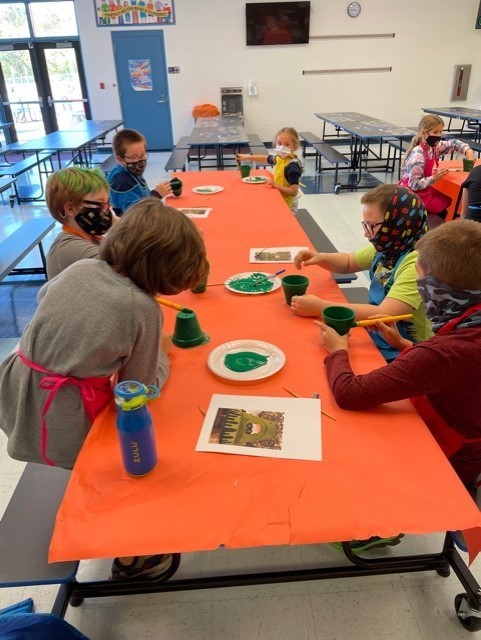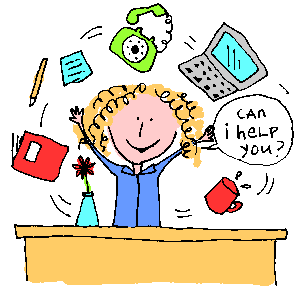 Art Club for Grades 3 - 5 is this evening from 3:30 - 5 pm. Please pick your child up no later than 5 at the cafeteria door. It's going to be a spooktacular time!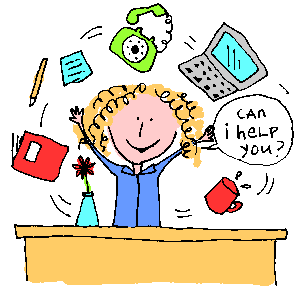 As you can see, we love to have fun at SES!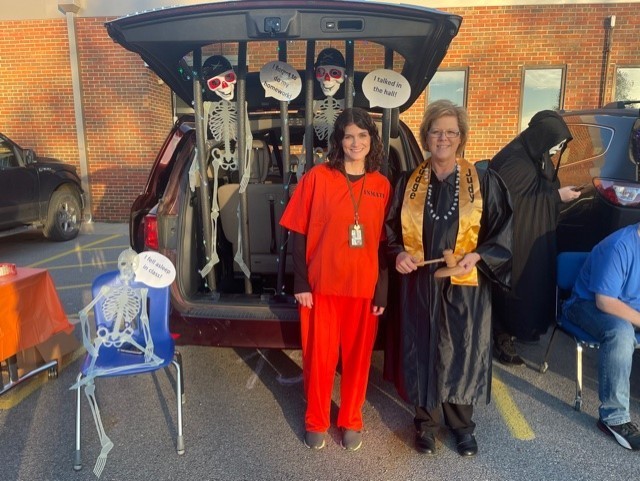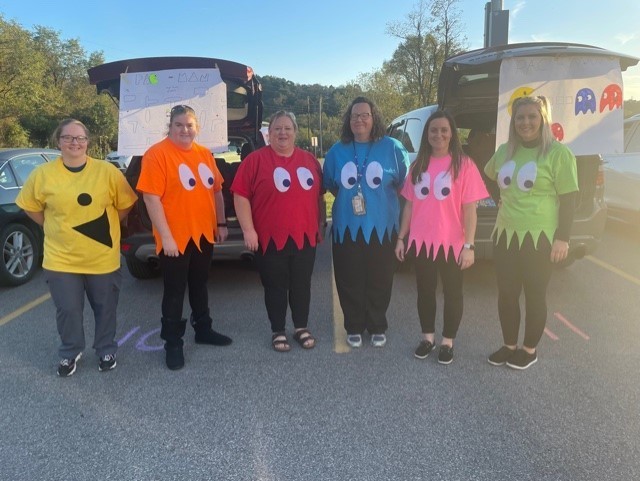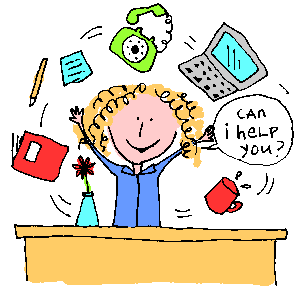 Big shout out to our staff for going above & beyond to make SES Trunk or Treat such a fun evening for our students. They had almost as much fun as our students.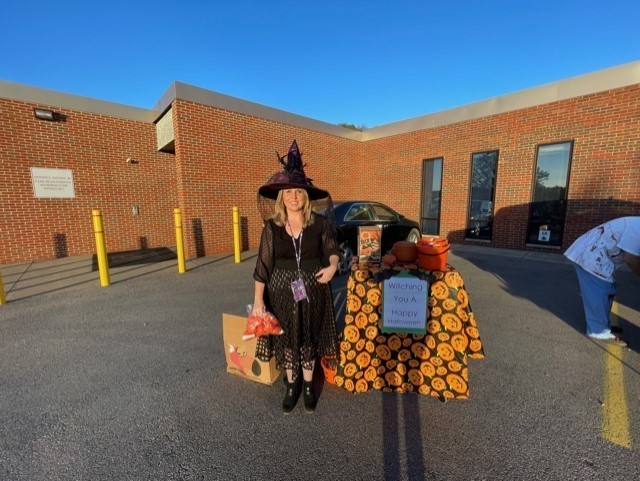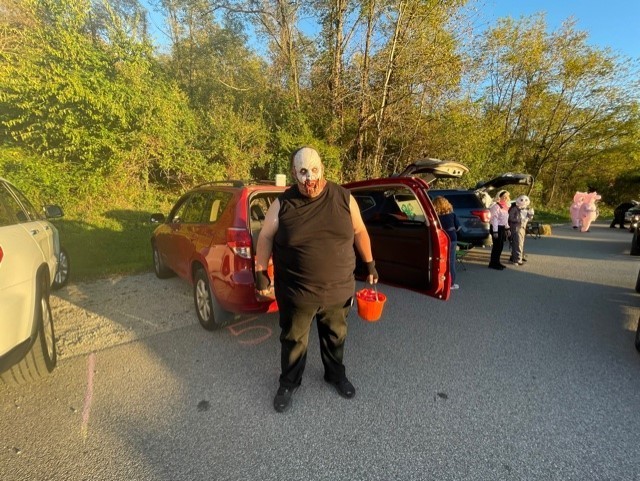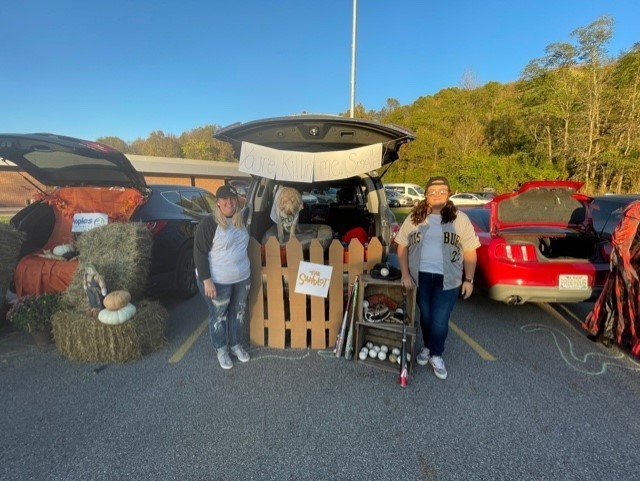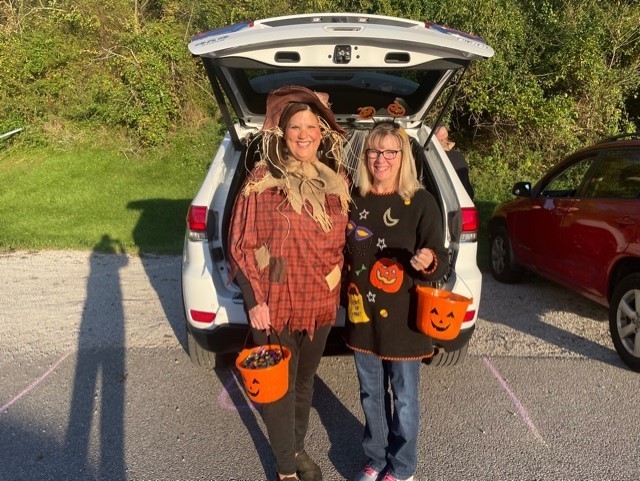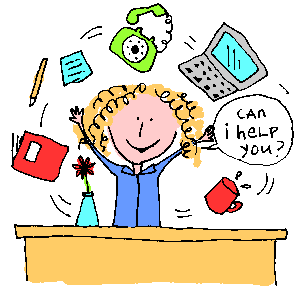 SES would also like to thank Genesis Sistersville Center, Safer at Home Healthcare, Bell Chevrolet, Boggs Pizza, Long Reach Federal Credit Union, Dairy Queen, Hope Fellowship Church, Peoples Bank, Sistersville Public Library, The Fort, Harmony, Union Bank of Tyler County & Sistersville Volunteer Fire Dept. We couldn't have done it without you!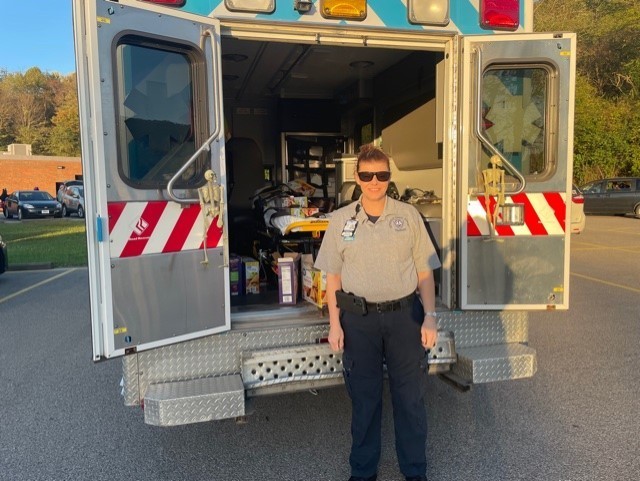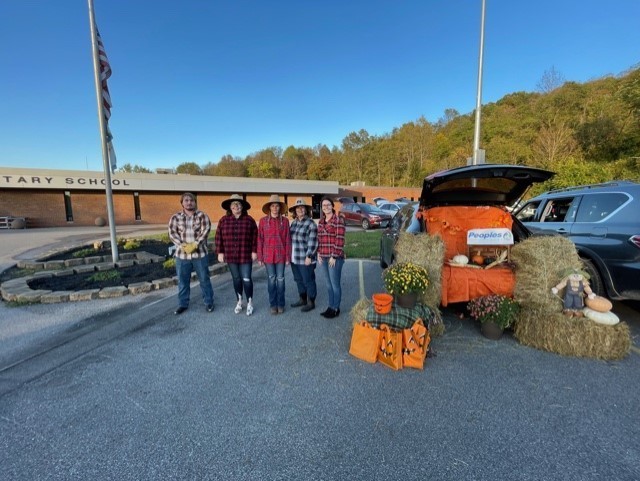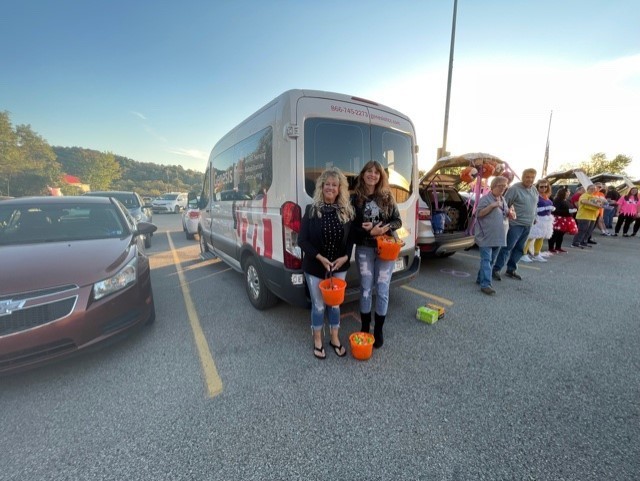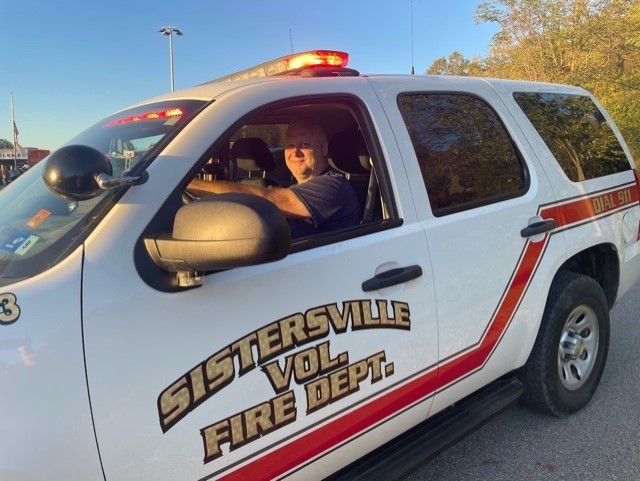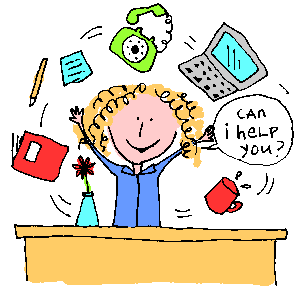 SES Trunk or Treat was spooktakular last night! Thank you to staff, business & organizations that helped make our students smile & giggle all night long. Pictured are the WVU Extension Office, Tyler Co. FRN, Phillips Drug & Farm Bureau.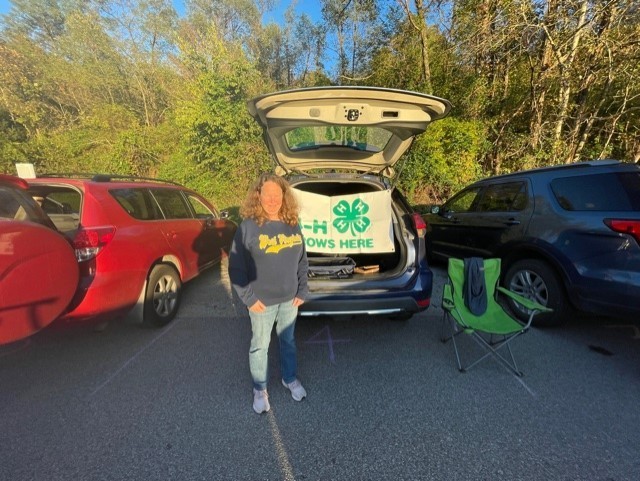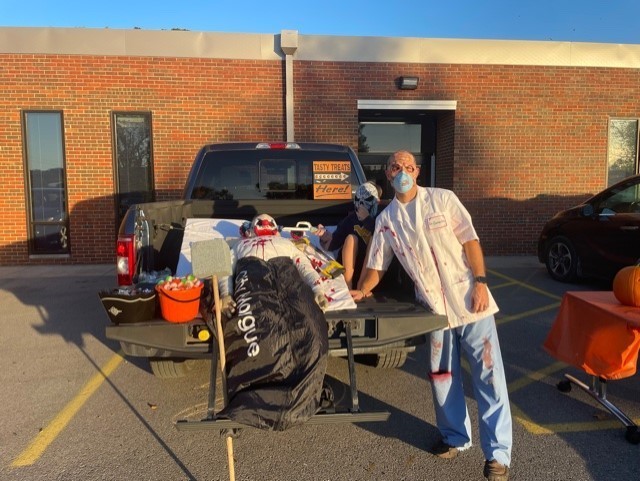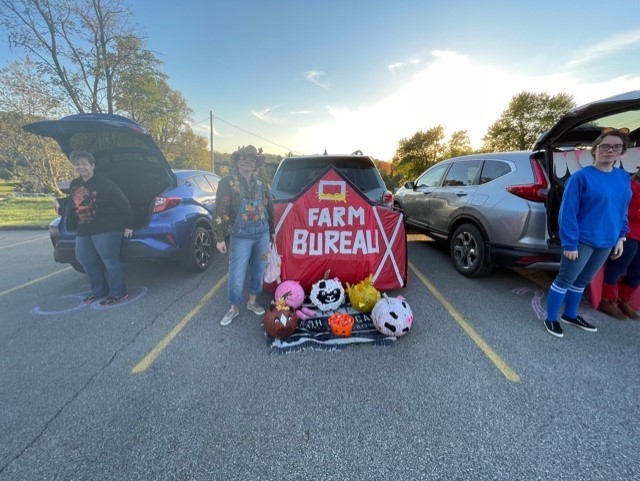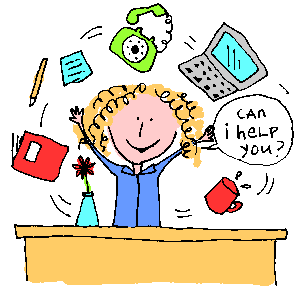 SES would like to thank Sistersville Volunteer Fire Dept. for teaching our Pre K class about fire safety and giving them a tour of their truck. Plus all the gear used to keep them safe....they students LOVED every minute!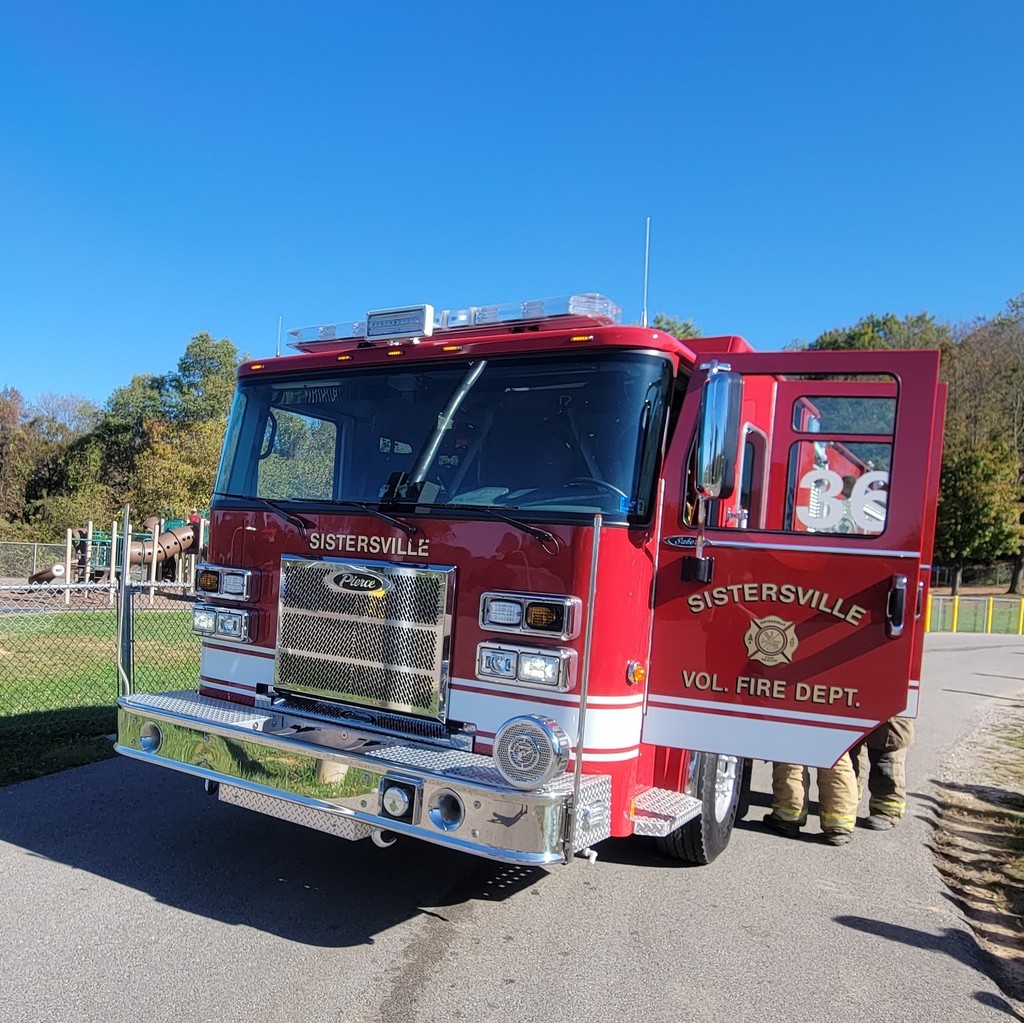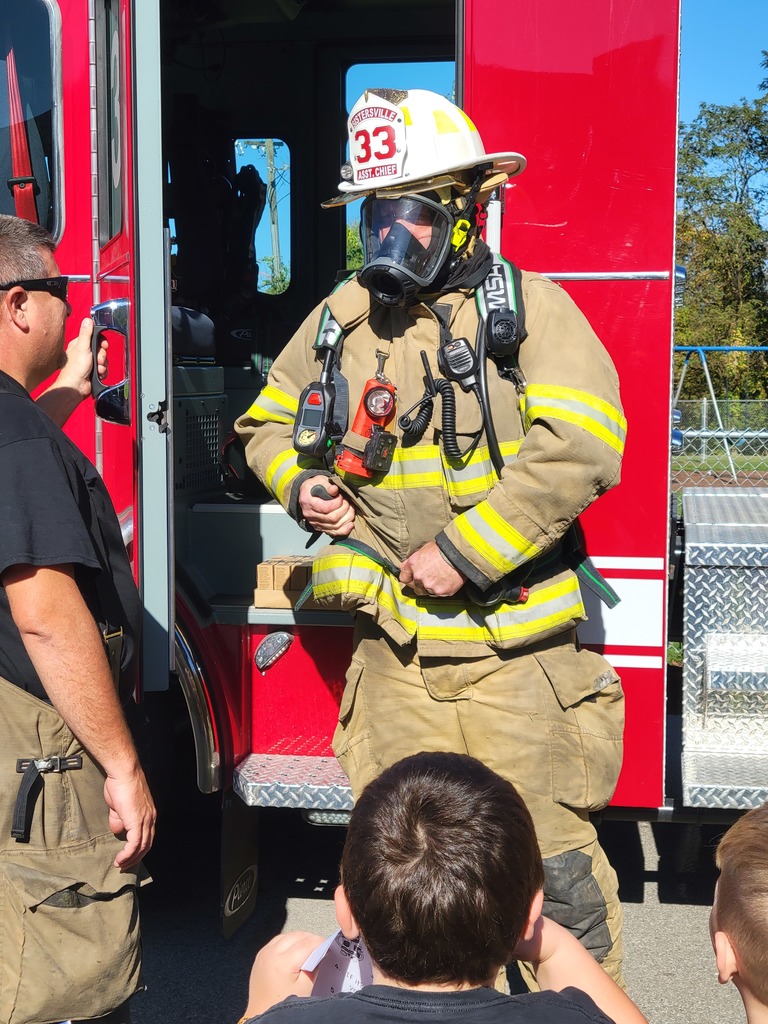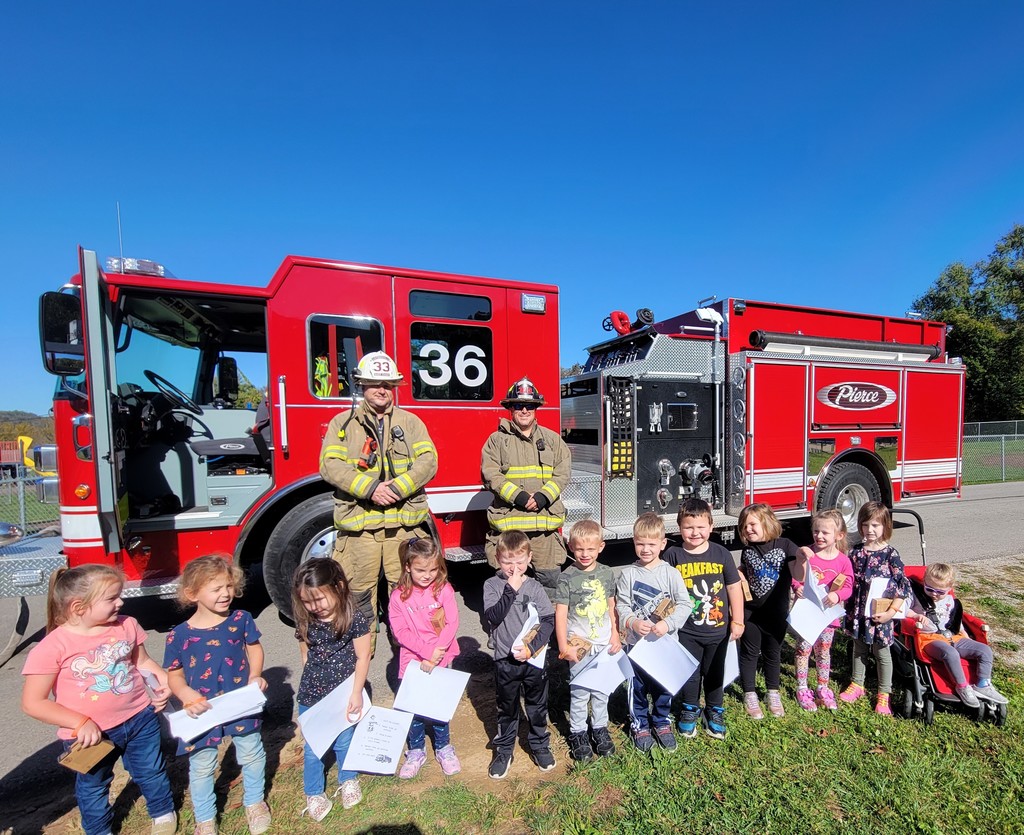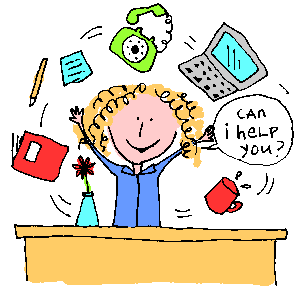 The Art Club had it's first meeting last night for Grades K - 2. We made a super scary monster just in time for Halloween. Everyone did such a fantastic job & had so much fun!!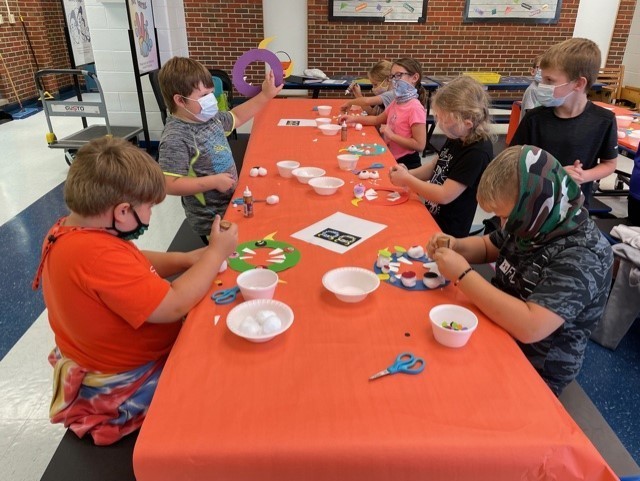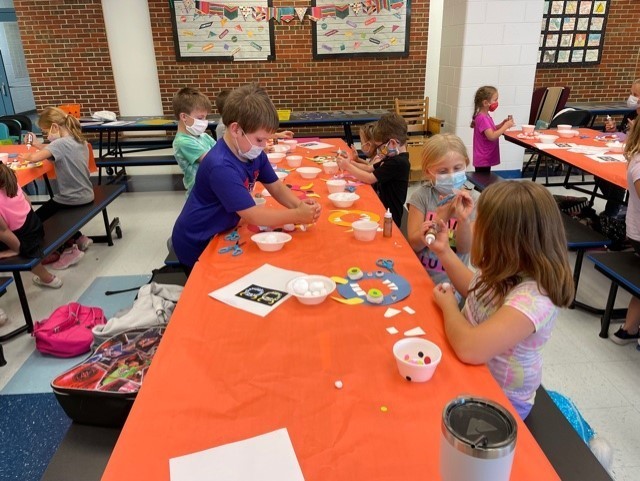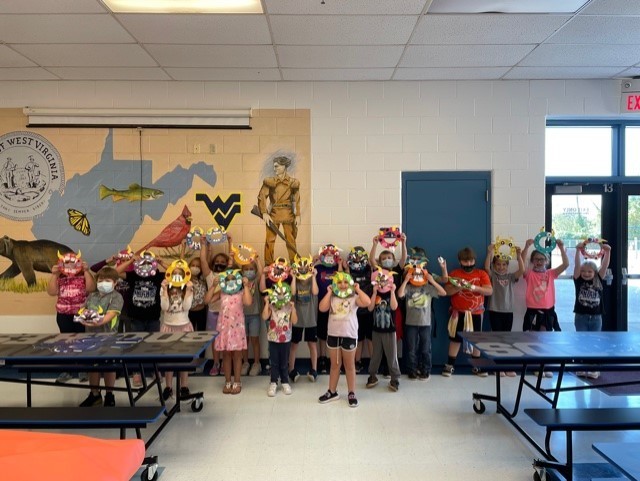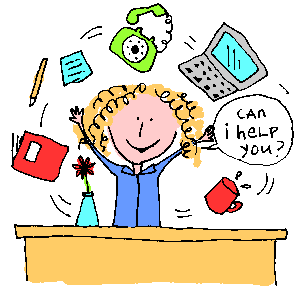 SES will be having Trunk or Treat on Tuesday, October 19, 2021. Mark your calendars! We have some surprises in store so be sure to drive through the stations.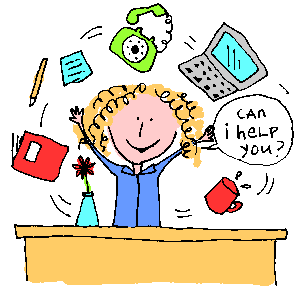 Here is October's lunch menu....Nation School Lunch Week is October 11 - 15th. The students are also being served pork & beef from the Tyler County FFA/4-H livestock this month. Yum yum!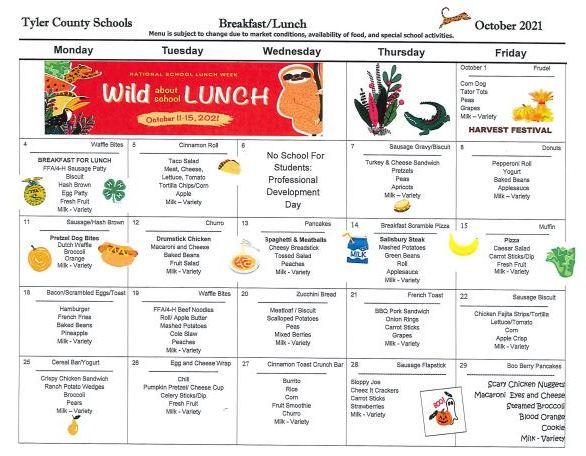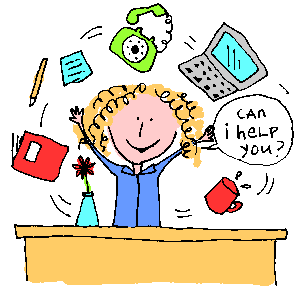 Just a reminder that students do not have school on Wednesday, October 6th due to staff training.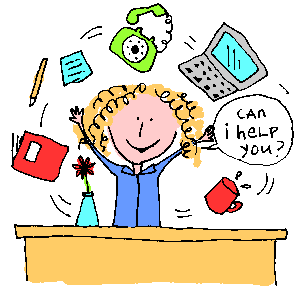 There will be no school for students on Wednesday, October 6, 2021 due to staff training. Students will return on Thursday, October 7th.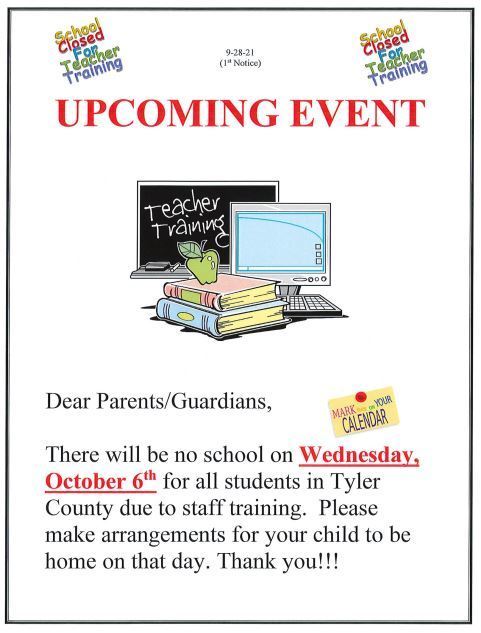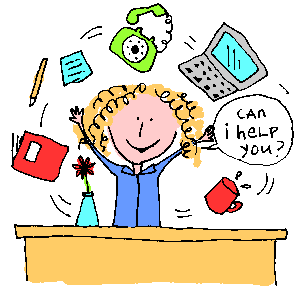 Sistersville Elementary is excited to announce the creation of it's very own Art Club!! Miss Pam & Mrs. Owens will be leading the students on a fun filled adventure of creativity. The 1st group will be Grades K - 2 & will meet on the second Wednesday of each month. The 2nd group will be Grades 3-5 & will meet the 3rd Wednesday of each month. We will meet at 3:30 pm in the cafeteria. Students will need to be picked up no later than 5:00 pm. We will be accepting 20 students per group so please return the permission form being sent home ASAP. #letscreate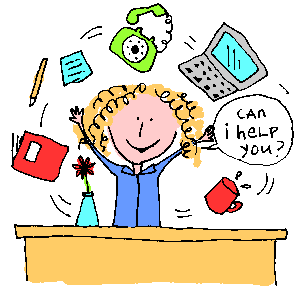 Don't forget the 2020 - 21 yearbooks are on sale. The last day to order is Monday, September 20th. You can send in the flyer or order online.