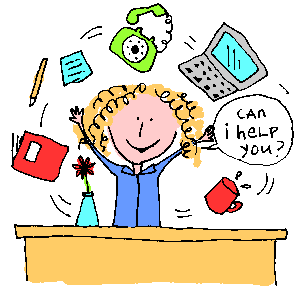 Class pictures will be taken, Thursday, April 28, 2002 by "Picture This Photography". Money is due that day.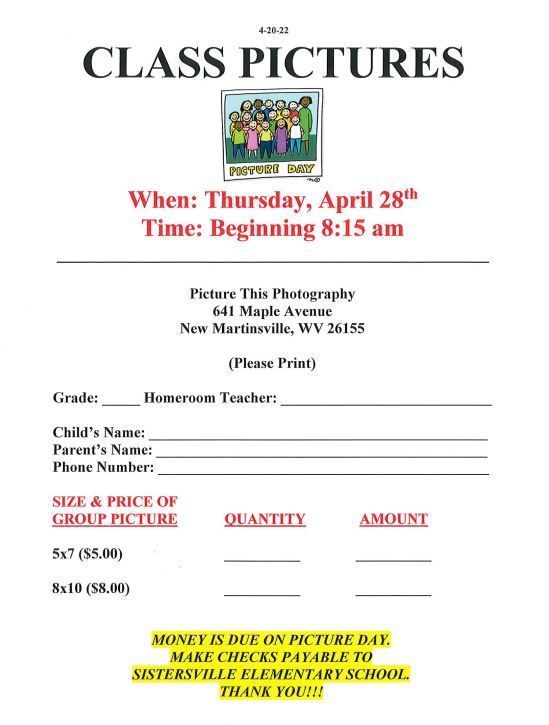 Theme Days at SES April 20 - "Wacky Wigglin' Wednesday" April 21 - "Testing Makes Us Crazy!" April 22 - "The Future's so Bright Friday"
PURPLE UP FOR MILITARY KIDS!!! Wear PURPLE on WEDNESDAY, APRIL 13, 2022 to show your support for MILITARY KIDS and their FAMILIES.
Tyler County students will be on Spring Break from Thursday 4/14 through Tuesday 4/19. School will resume on Wednesday, 4/20. Staff reports on Thursday 4/14 for a Professional Learning Day.
The Peoples Bank Academic Awards Banquet for grades 5-8 will be held on Tuesday, April 5th at Tyler Consolidated; grades 9-12 will be honored on Thursday, April 7th.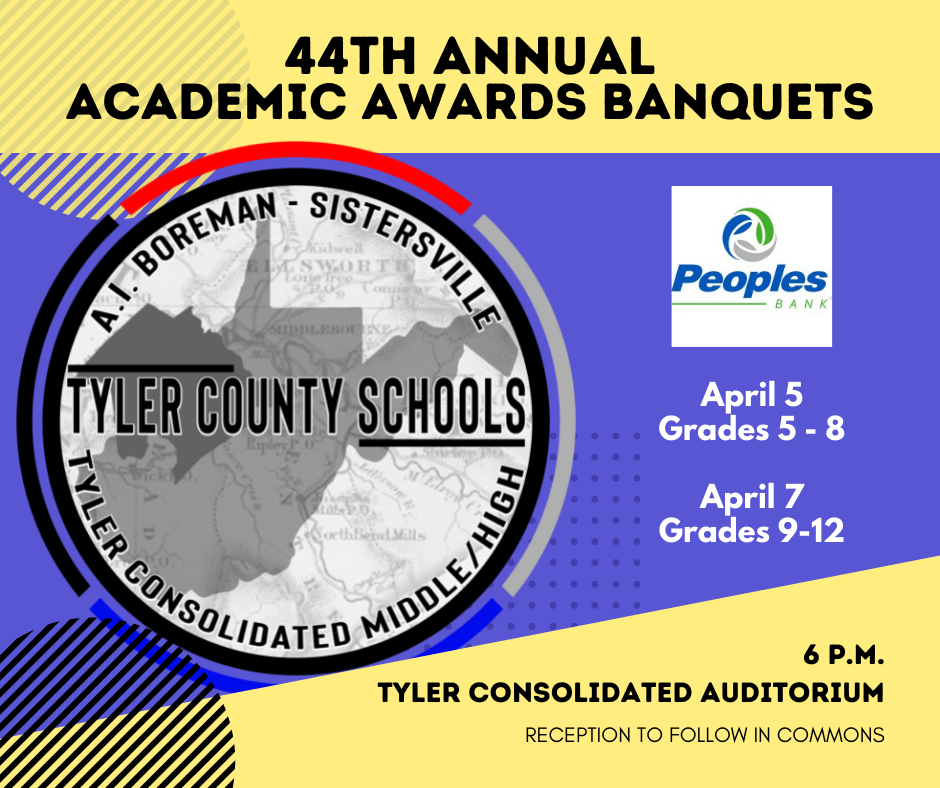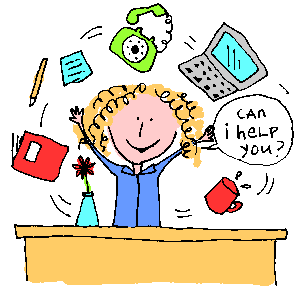 We're sending March out & ushering April in with hopes of warmer weather! We'll have lots of yumminess for the students anyway if April doesn't agree with us.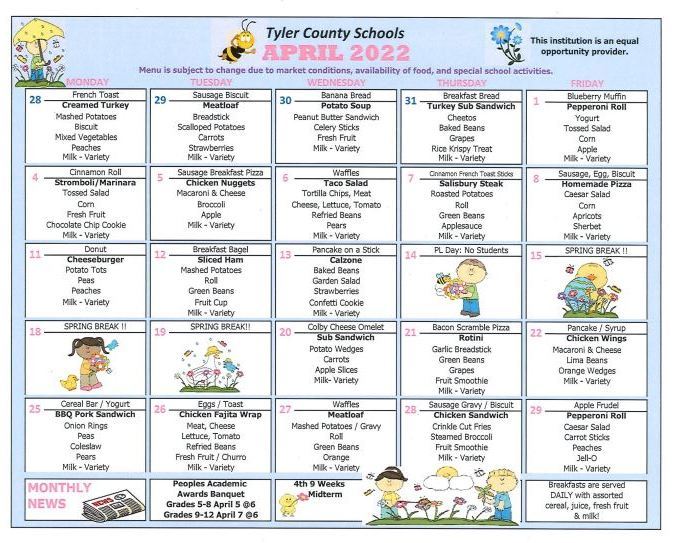 Revised Menu for Wednesday, March 23, 2022: Wiener Wraps, Fresh Vegetable, Fresh Fruit, Cookie and Milk
Good luck today to students participating in the Regional Social Studies Fair.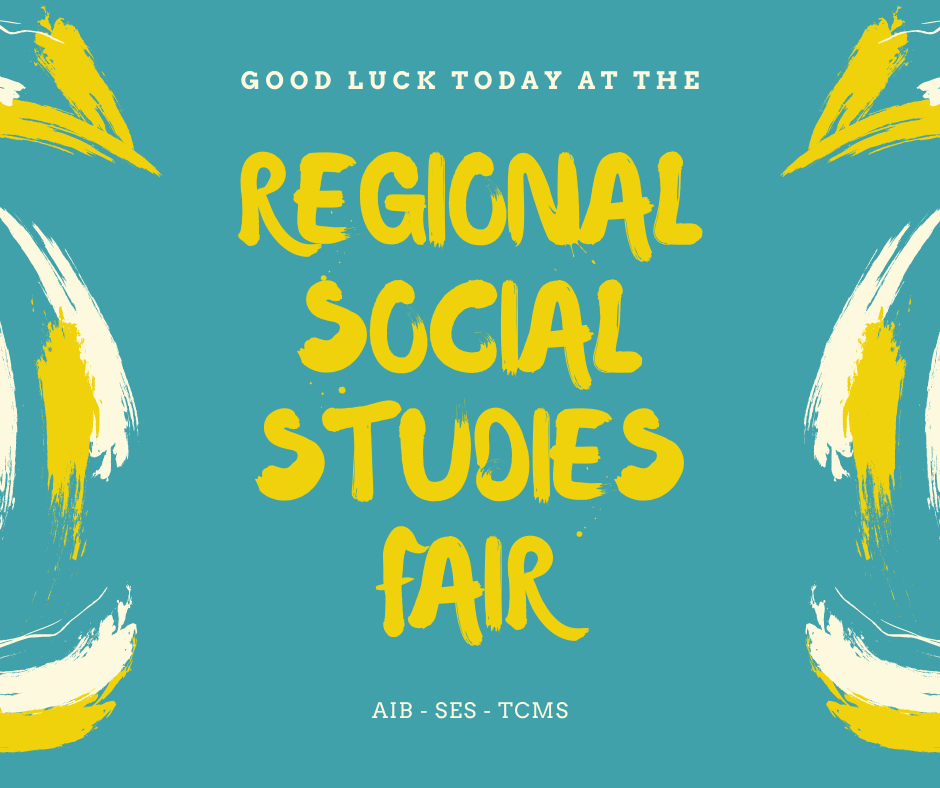 3rd 9 Weeks Report Cards will be sent home with students today.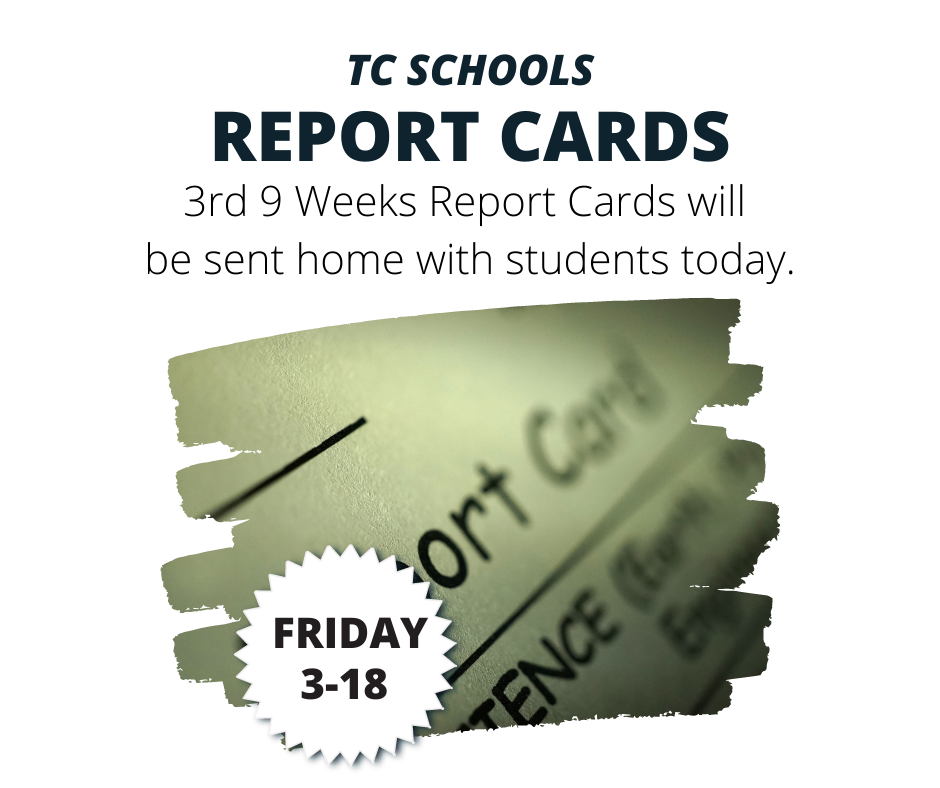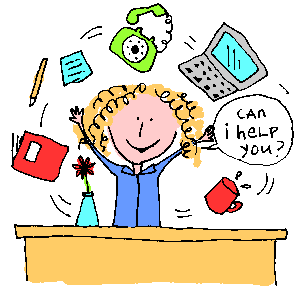 SES is taking donations for 2 very special family members that are currently serving in the military. One is stationed in Japan while the other is in Texas. Donations are listed on the flyer. Please send them in with your student or drop them off at the front desk. Thank you for any items you are able to give.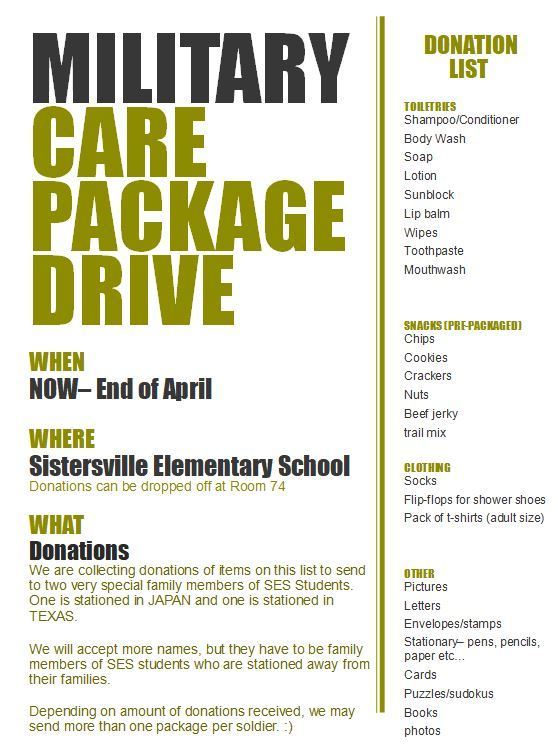 The All-County Choir Concert will be held on Thursday, March 17th at 7p.m. in the TC Auditorium.
Book week continues tomorrow!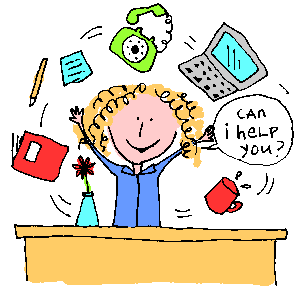 SES celebrated Pi Day today! The students really enjoyed seeing Mrs. DeVaughn, Mr. Ritz, Officer Owens & Mrs. Greathouse get "Pi" in the face.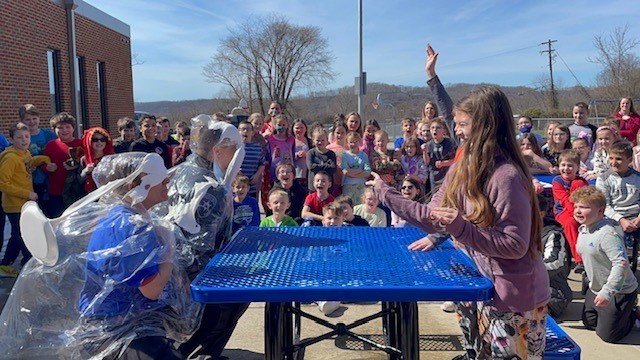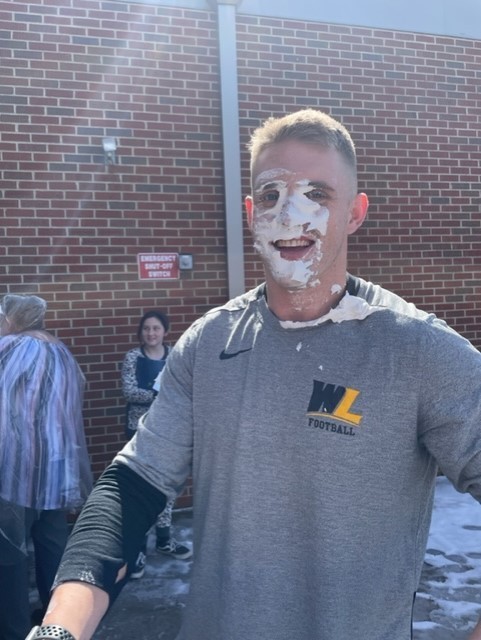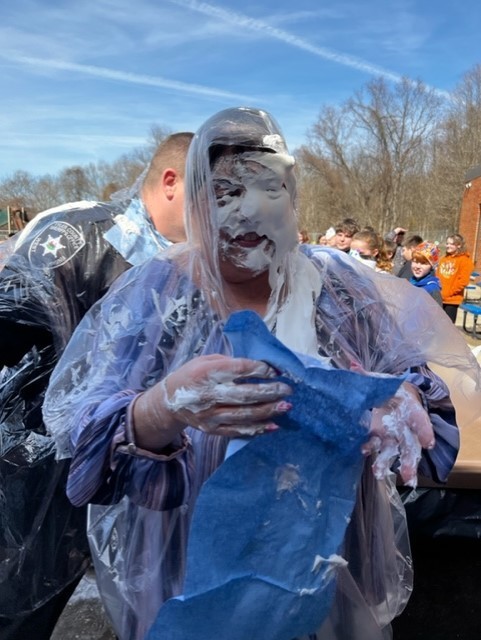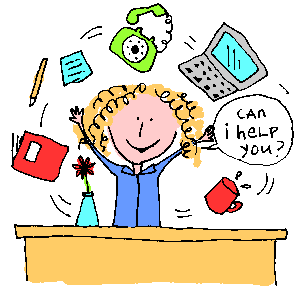 The All County Choir will be held at Tyler Consolidated Auditorium on Thursday, March 17, 2022 at 7:00 p.m. The SES Band & Choir Concert will be held at the SES Gymnasium on April 28, 2022 at 6 p.m.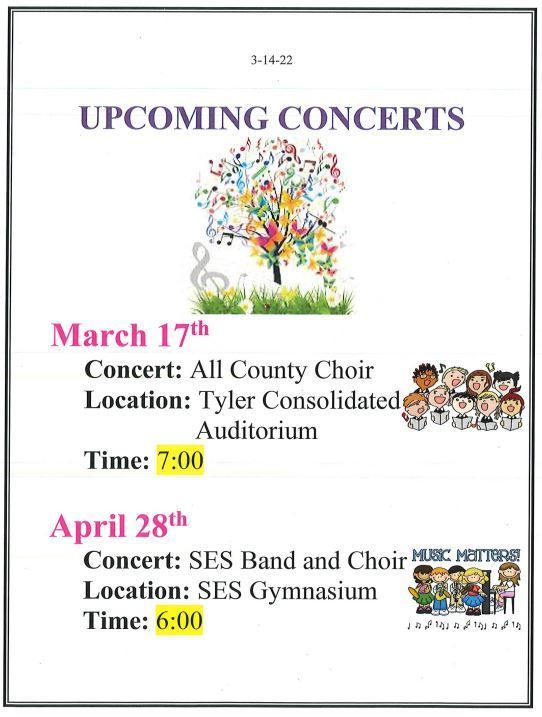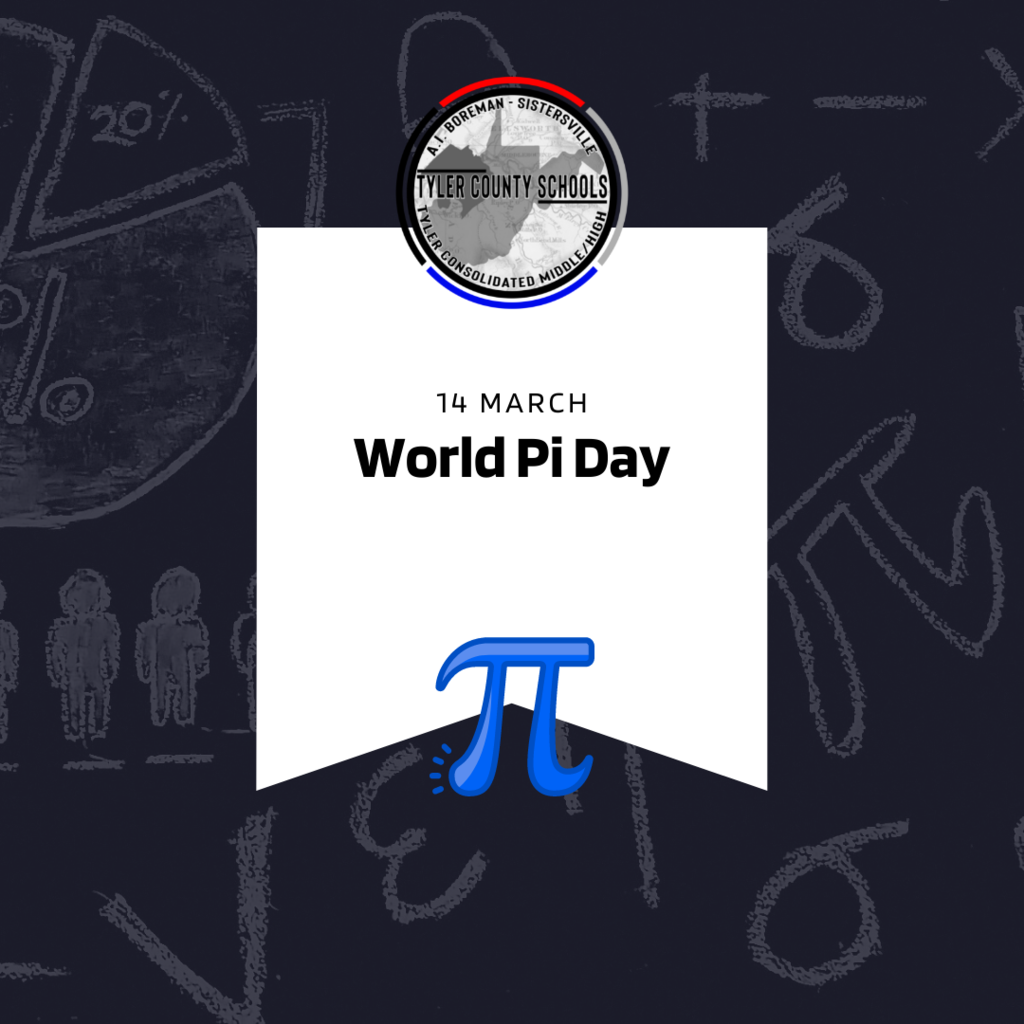 Book week starts Monday, March 14th!
TC Schools will release students 2 hours early on Friday, March 11th.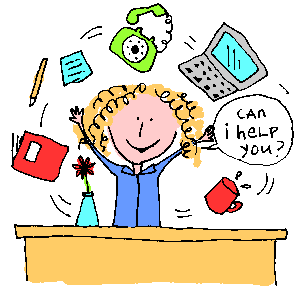 We are currently experiencing a county wide phone outage. Please be patient with us until this issue is resolved.
EARLY RELEASE Friday, March 11, 2022, is an EARLY RELEASE for all students in Tyler County. Both elementary schools will begin dismissing at 1:00. Parent pick up will be at 1:20 at SES. Please make arrangements for your child/children to arrive home early on that day.
Menu for March 9, 2022: Creamed Turkey, Mashed Potatoes, Biscuit, Mixed Vegetables, Fresh Fruit and Milk